The Spiritual Awakening is the idea that in our current times, there is a renaissance going on that is helping people escape the shackles of society and become more in touch with their true nature as beings. This movement is called the spiritual awakening, and it's something everyone can take part in.
Spirituality and religion are two closely interrelated, but also vastly different entities. Spirituality is grounded in the notion that each and every one of us creates our own truth, and our own mission in life. Religion is grounded in the idea that there is a set docket of values and notions to follow, and these should be heeded closely and enforced.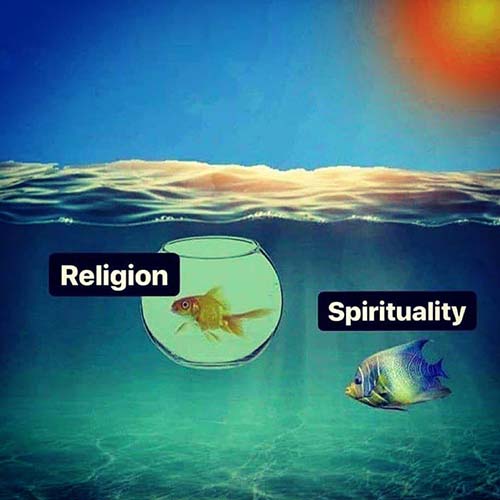 As a part of the spiritual awakening in our times, it is encouraged for people to look internally and ask themselves, "What is it I really want to be doing with this life?" We can even try and reach down to the depth of our souls, and ask ourselves "When am I feeling my best?" or "When is my "vibration" highest? When do I feel the most alive?
To me, what I mean when I say "how I am vibrating" is, the sense of expansion, and warmth, and energetic increase that I feel with certain actions. Listening to the handpan, in its transcendent tones and utter tranquility as an instrument, oftentimes gets me into this "vibrating" feeling, along with meditation and yoga. Triggering these energy levels can be incredibly refreshing and revitalizing, and allows me to grow deeper into myself, and experience different, joyful pathways of happiness.
For myself, I find that the transcendent notes of the handpan always call to me blissfully, as well as dancing. Dancing has always been something that helps me feel the most free, ever since I discovered it in college. I always had a really tough time making conversation at parties, so eventually I just decided to let the dance floor be my night at the party, and that's where I spent my time. As for the handpan, this instrument is simply delightful in the way it sounds, the relaxation of it, and I simply can't get enough of the way it sounds and makes me feel! The handpan and dancing have been great inspirations for me to get deeper into learning myself, my love for life (always a work in project), and becoming the truest version of myself.
Because, overall, what I think, is that the lives we live are most full for each of us when we become the truest version of ourselves, and express our truth to the world on a daily and momentary basis. That's the number 1 way to become the happiest version of yourself, and get the most out of ourselves in this time alive. A lot of people in the world will say that it is chasing status or getting to a certain level of income, but I don't think it's that. Many of the happiest people I have ever met were in the marijuana industry, and these were very low income folks who had even spent time homeless, and they were happy as a clam. Not a thing to worry about, they lived their truth and focused on what mattered to them, with their happiness was through the roof.
Living our truths, expressing ourselves, and focusing on the wants and needs of the soul are what I think the spiritual awakening is all about. Creating a world that better complements the human condition, creating a world that allows us to be the free souls that we were all born as, I believe these are the key tenets to life.
So what can you do? Make a change! Take anything in your life that you can't stand and get rid of it. Speak your truth! Or don't say a word and let the silence be your truth. Do what you want to do, and do what makes you feel free! Because at the end of the day, that's what it's all about.